By Ashitha Nagesh
Community affairs correspondent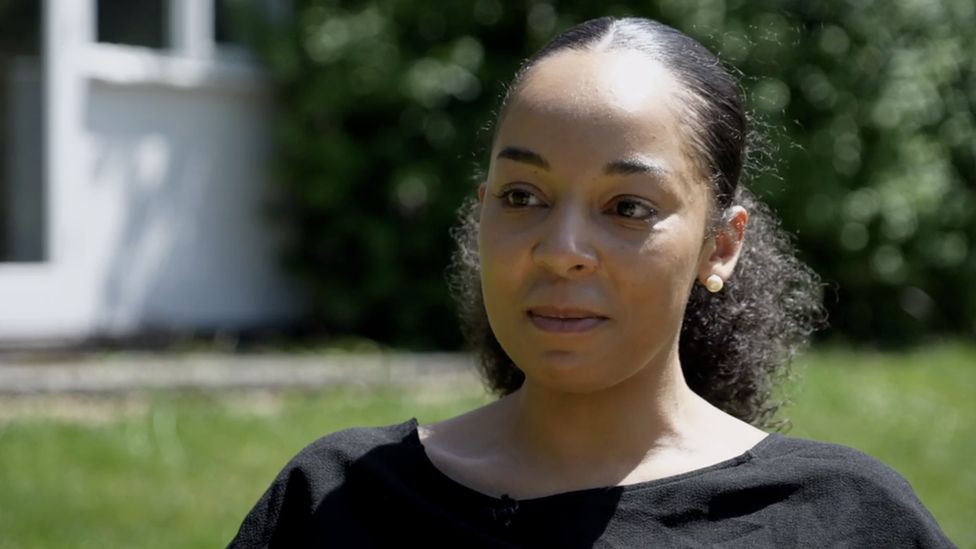 "It's not okay to just be okay. You have to be exceptional at your job in order to get by."
Although she's still early in her career, trainee surgeon Rachael Harlow is already feeling the effects of what she sees as systemic racism in the workplace.
She says ethnic minority doctors are more likely to be complained about by their bosses, and are "highly scrutinised" – and that knowing this makes her extremely anxious at work.
A new report from the British Medical Association (BMA) – shared exclusively with BBC News – has found that 76% of respondents have experienced racism at work. About 60% say it has affected their mental health.
More than 2,000 people took part in an online survey which formed part of the report, and was open to all UK doctors in medical workplaces. About 66% of people who responded were from ethnic minorities.
About 40% of the NHS's 123,000 doctors are from minority backgrounds, compared with approximately 13.8% of the general population.
BMA chairman Chaand Nagpaul warns of a mental health crisis among doctors – and that by making medics anxious and depressed, racism is putting patient safety at risk too.
"If doctors are mentally distressed because of their experiences of racism, if they feel isolated and unsupported, it's going to affect their ability to provide the best possible care," he says.
In response, NHS England's head of Workforce Race Equality Standard (WRES), Prof Anton Emmanuel, says it has taken "decisive actions to address the existing inequalities and are making progress, but we know there is still more work to do".
Dr Harlow created a series of TikToks about the issue, which have had hundreds of thousands of views.
One video, which was "tongue in cheek", shows her using stock images to recreate racist incidents at work – including being ignored by other surgeons, receiving racial slurs from patients, and having a consultant say: "My wife is black!"
In her day-to-day work, she says that even something as simple as not being given a scrub cap that fits over her hair – despite "asking repeatedly" – can be an isolating and humiliating experience. She says that when she puts together a makeshift scrub cap that does fit, her colleagues laugh at her.
"It's not just that it's embarrassing," she says. "It makes you feel unwelcome. And obviously, working in theatre your cross-infection control has to be absolutely spotless.
"To have somebody mock you for something you've had to do in order to comply with regulations… when you can't find a scrub cap that fits you, when you're going to be overly scrutinised for the tiniest thing, it does make you feel like you're not wanted."
The problem is deeply ingrained for Dr Harlow. She comes from a family of black medics – including her granddad, mum and aunt – all of whom have experienced racism in their careers.
"We've collectively had really shocking experiences regarding racism in the workplace. I completely understand that my granddad will have trained a very long time ago. And my aunt as well," she says.
"But even today, we're still experiencing racism in the workplace. And with my aunt, she suffered terribly in her job. She was bullied and harassed, and she wasn't supported by her colleagues. And, sadly, in the end, she took her own life."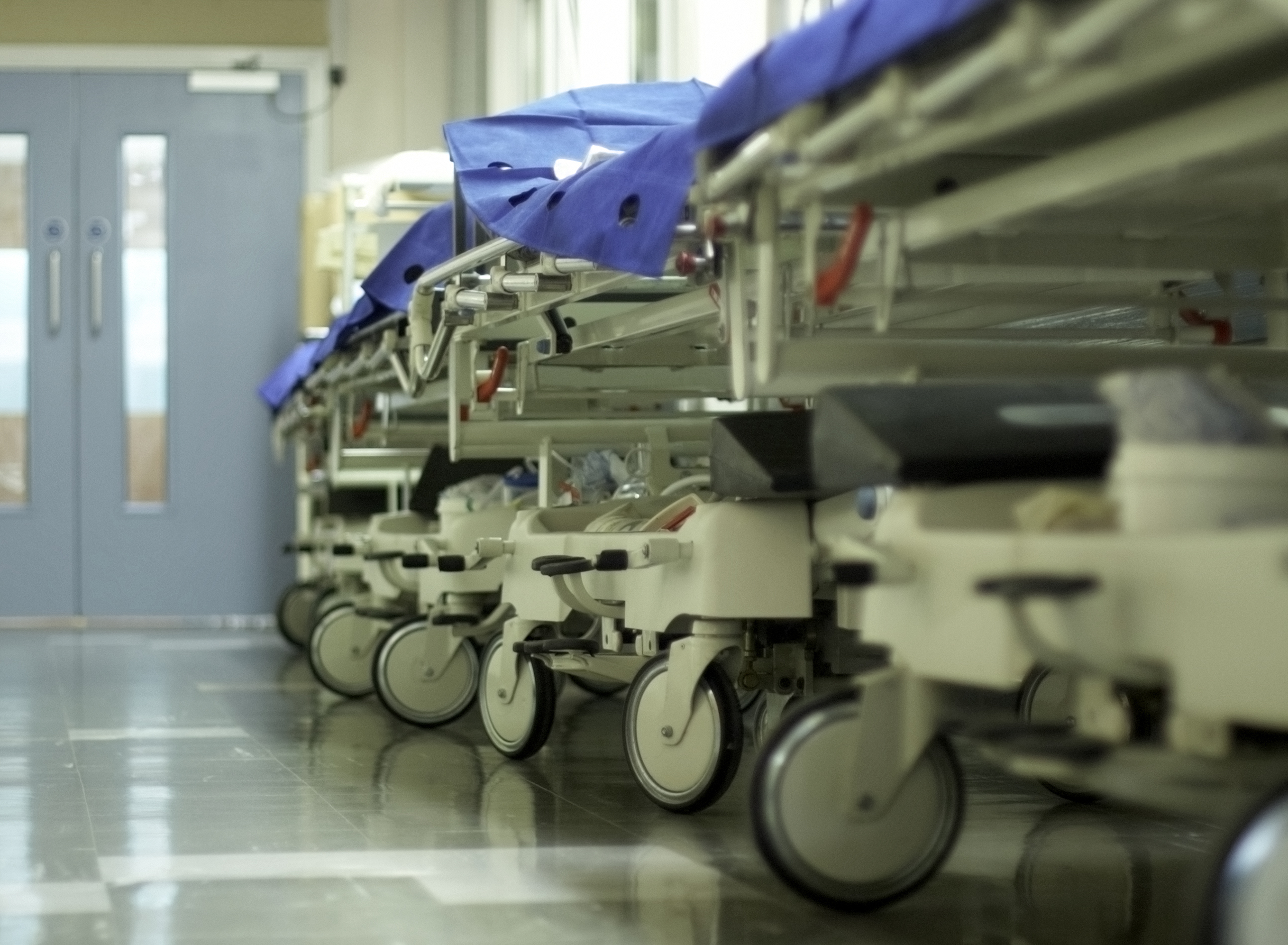 Getty Images
What's in the BMA's report?
76%of doctors who responded said they'd experienced racism at work
71%of those did not feel they could report it. But of those who did report it…

58%said they faced a backlash for doing so

60%said racism at work had affected their mental health

9%of doctors have left their jobs because of racism at work
Source: BMA
The BMA report highlights that the problem is particularly acute for those who graduate outside the UK.
Rajat Banerjee, who qualified as a doctor in Kolkata, India, tells the BBC his dream was to come to the UK and work for the NHS: "They said England is heaven for medicine – and I believed it," he says.
But now, about 23 years after moving here, he says his experiences of systemic discrimination while working in the NHS have left him depressed and traumatised.
For Dr Banerjee, the problems started in 2009 when a colleague lodged a complaint against him. Before long, he says he was facing a referral to the General Medical Council.
Ethnic minority doctors are more than twice as likely to be referred for fitness-to-practice processes by their employers than white doctors, according to the BMA's Delivering Racial Equality In Medicine report. It also warns ethnic minority doctors are almost twice as likely not to raise patient safety concerns, because they are scared of being blamed.
It was 2013 before Dr Banerjee's defence was heard in a tribunal, and the whole process took a huge mental toll on him.
The tribunal ultimately ruled he was found fit to practice and was not issued with a warning or any restrictions. But the stain on his reputation, and news articles published during the hearing, remained. Dr Banerjee believes the case would not have been referred on to the GMC if he were white – and that feeling ultimately led to intense mental health difficulties for him.
"I had to dial 111 on one occasion, because I felt so low. Thank God that I didn't do anything silly. I got help from 111, they called me and they counselled me, and gave me some medications."
Constantly experiencing racism at the workplace, whether it's overt or covert racism, can take a huge toll on a person's mental health, says psychiatrist Dr Raj Mohan.
"People can become anxious and paranoid" when they're subjected to racism at work, he says. "When you're treated in a way that's different to others… you start underperforming. I believe that all these factors… will lead to mental health difficulties, if sustained over time."
Dr Nagpaul told the BBC that one in five doctors say they've either left or are considering leaving the health service, because they can't cope with the experiences of racism.
"That means you will potentially lose tens of thousands of doctors from the workforce in the coming years, when we have the biggest backlog of care ever," he added.
Correction: An earlier version of this article said the complaint against Dr Banerjee was upheld and that he was issued with a warning. This has been amended to reflect that he was in fact found fit to practise and was not issued with a warning.