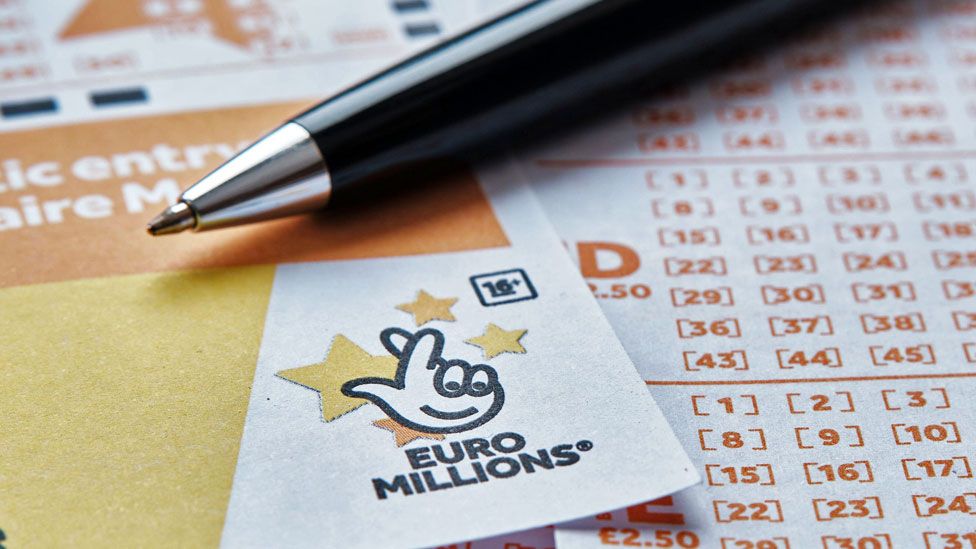 A UK ticket-holder has scooped a record jackpot of £195m on the EuroMillions lottery, operator Camelot has said.
Tuesday's winning numbers were 6, 23, 27, 40, 41, with 2 and 12 selected for the Lucky Star numbers.
It is also the biggest National Lottery win of all time, Camelot said. The previous record-holders won £184m in May this year.
The EuroMillions draw is held twice a week, on Tuesdays and Fridays, and is played in nine European countries.
Camelot's Andy Carter, senior winners' adviser, said it was "an amazing night for one UK ticket-holder".
"Players are urged to check their tickets and to give us a call if they think they are tonight's record-breaking lucky winner."
The full amount won in Tuesday's draw was: £195,707,000.
If a single ticket holder has won the jackpot, it would make them wealthier than Sir Tom Jones, who is worth £180m according to the 2022 Sunday Times Rich List.
In total, 15 UK tickets have won a jackpot of more than £100m in the history of the National Lottery.
The UK's biggest lottery winners
July 2022: Anonymous ticket-holder, £195,707,000
May 2022: Joe and Jess Thwaite from Gloucester, £184,262,899
October 2019: Anonymous ticket-holder, £170,221,000
July 2011: Colin and Chris Weir from North Ayrshire, £161,653,000
August 2012: Adrian and Gillian Bayford from Cambridgeshire, £148,656,000