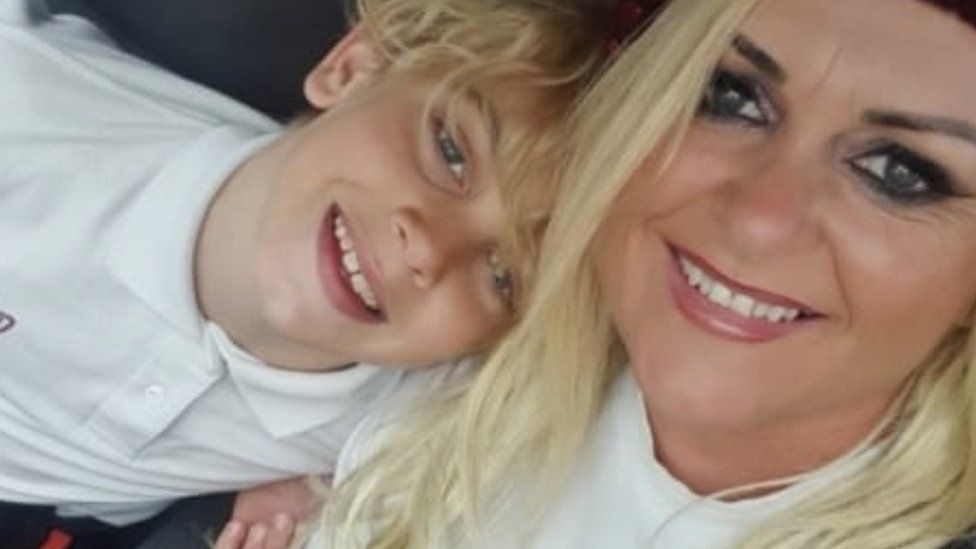 The parents of a 12-year-old boy in a coma have been given the right to appeal against the decision to allow his life-support treatment to end.
Last week, a High Court judge ruled that Archie Battersbee was "brain-stem dead" and treatment at the Royal London Hospital could stop.
Mrs Justice Arbuthnot has given Archie's parents permission to take the case to the Court of Appeal.
Archie was found unconscious at his home in Southend, Essex, on 7 April.
She said an argument by the family's legal team that the standard of proof in relation to "declaration of death" should have been higher was a "compelling" reason for the case to be heard by appeal judges.
Following last week's ruling, the Barts Health NHS Trust, which runs the Royal London, said it would not make any changes to Archie's care while his parents sought further legal hearings.
Doctors treating Archie told the High Court it was "highly likely" he was "brain-stem dead" and asked for his life support to end.
The court previously heard that Archie suffered brain damage during an incident at home, which his mother believed may have been related to an online challenge.
During a hearing to determine if the family could take the case to the Court of Appeal, their barrister Edward Devereux QC outlined nine grounds of appeal.
Mr Devereux said for a decision of such "gravity" the judge should have been satisfied "beyond reasonable doubt" and not made a decision about treatment ending on "the balance of probabilities".
He also argued that the court had failed to accommodate the religious views of Archie and his family.
Mrs Justice Abuthnot dismissed eight of the appeal grounds but said appeal judges should consider the standard of proof issue.
She said Court of Appeal judges had never considered that standard of proof issue in relation to "declaration of death" cases, adding there was a "compelling" reason for them to hear it.
Following the ruling last week, Archie's mother Hollie Dance said she was "devastated".
She told BBC Breakfast that she sleeps by his hospital bed each night.
Ms Dance said she talked to Archie every day and had told him "you really need to wake up now because we've got the biggest battle of our lives and it'll be really great if you actually helped me".
"He's in there, physically, for whatever reason, whether it's locked-in syndrome, whether he's paralysed… I don't know, but I feel he's in there," she said.
The High Court previously heard evidence that Ms Dance said Archie had squeezed her hand.