From a cute lil' slice of fairy bread to a massive bin chicken wearing hi-vis.
1.
First off, this iconic moment in Australian pop culture.
2.
This tattoo which was probably based off a photo taken at Circular Quay.
3.
This subtle homage to primary school, which also serves as a friendly reminder to keep you on track while out partying.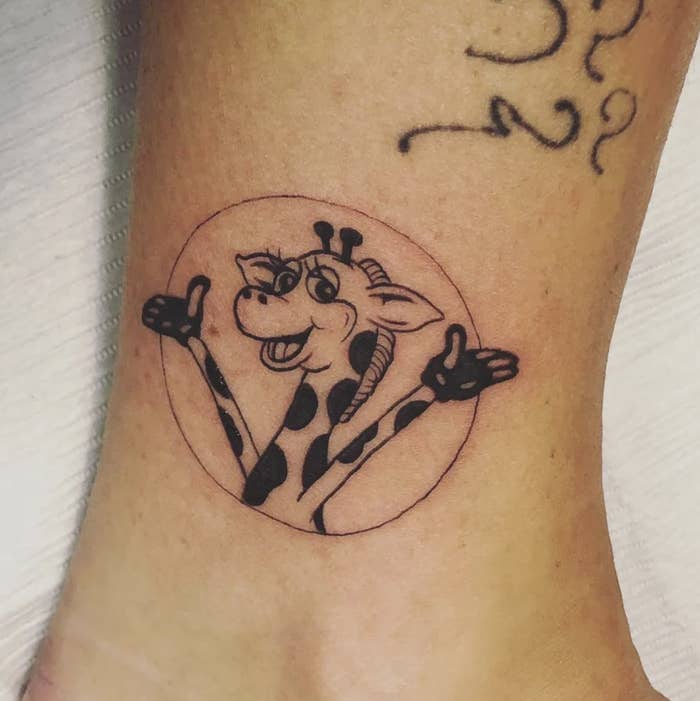 4.
This detailed tribute not just to sausage sizzles, but also the holy church of Bunnings.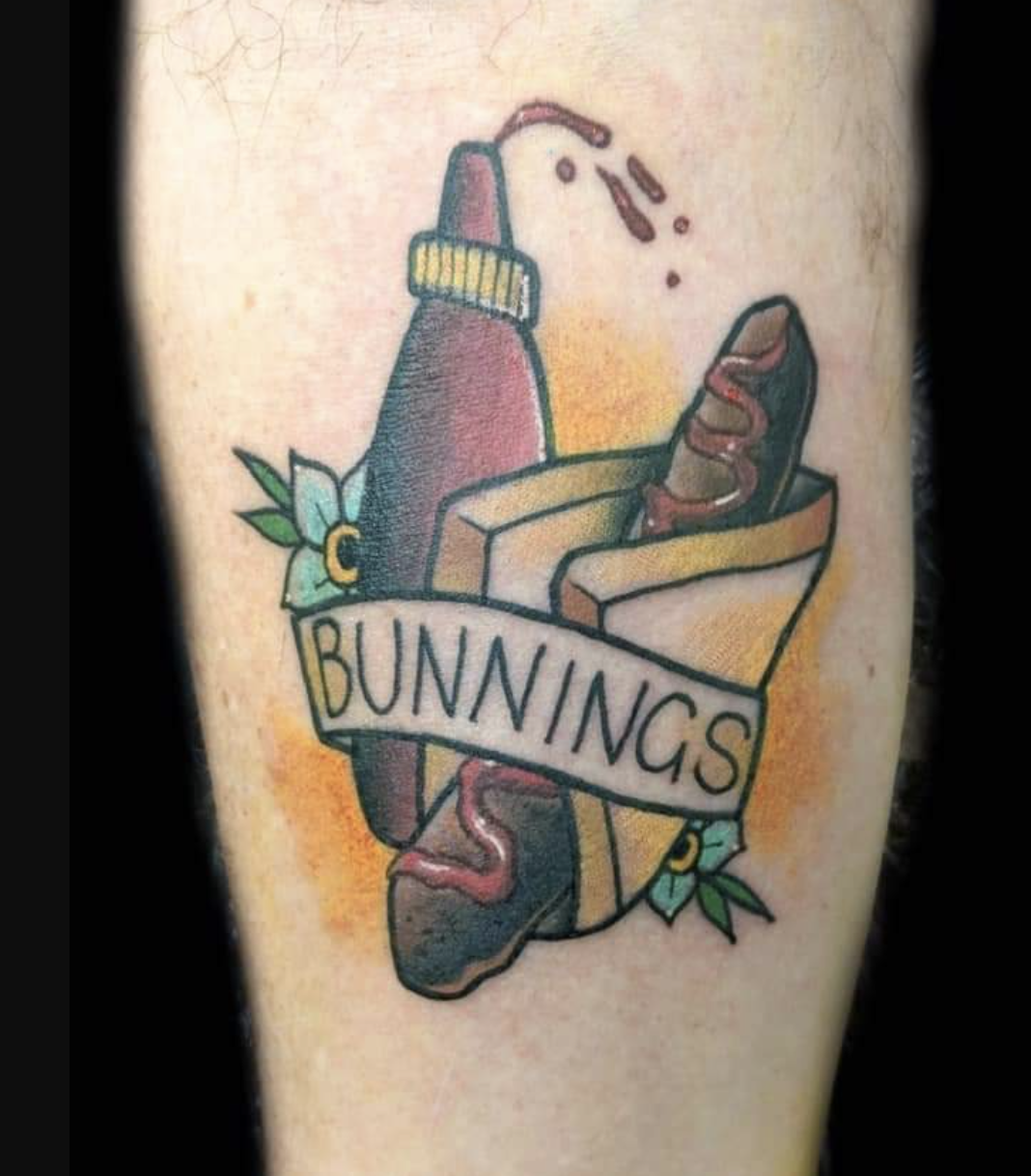 5.
These hyper-realistic thongs which guarantee you won't get side-eyes for going to the shops barefoot.
6.
This giant dedication for lovers of Muriel's Wedding.
7.
This simple tatt for choccy milk lovers.
8.
This tribute to the ultimate CROC hunter.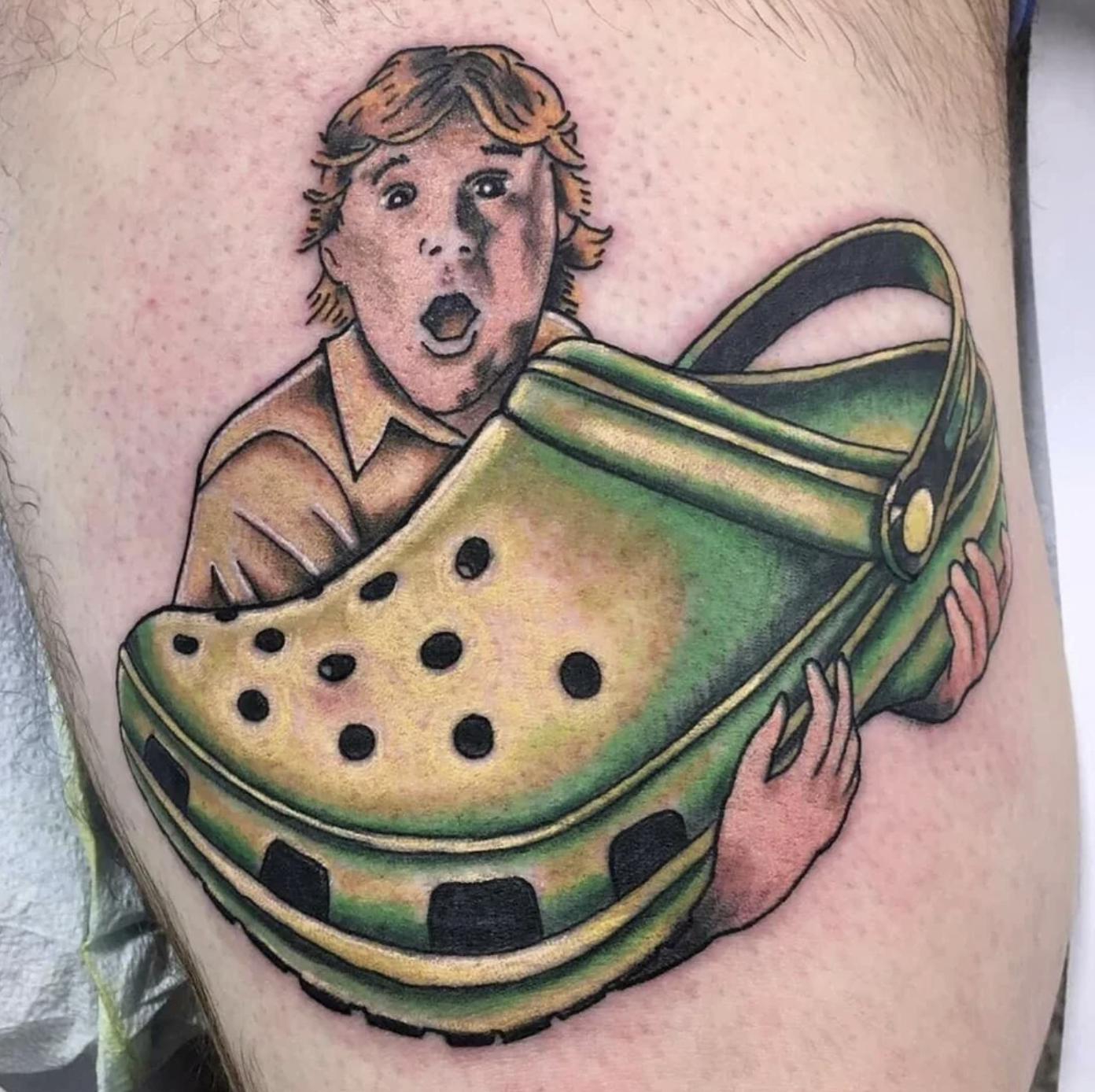 9.
This nostalgic piece which just makes me think of getting $3 hot chips after school.
10.
This — more subtle, but equally iconic — Kath and Kim piece.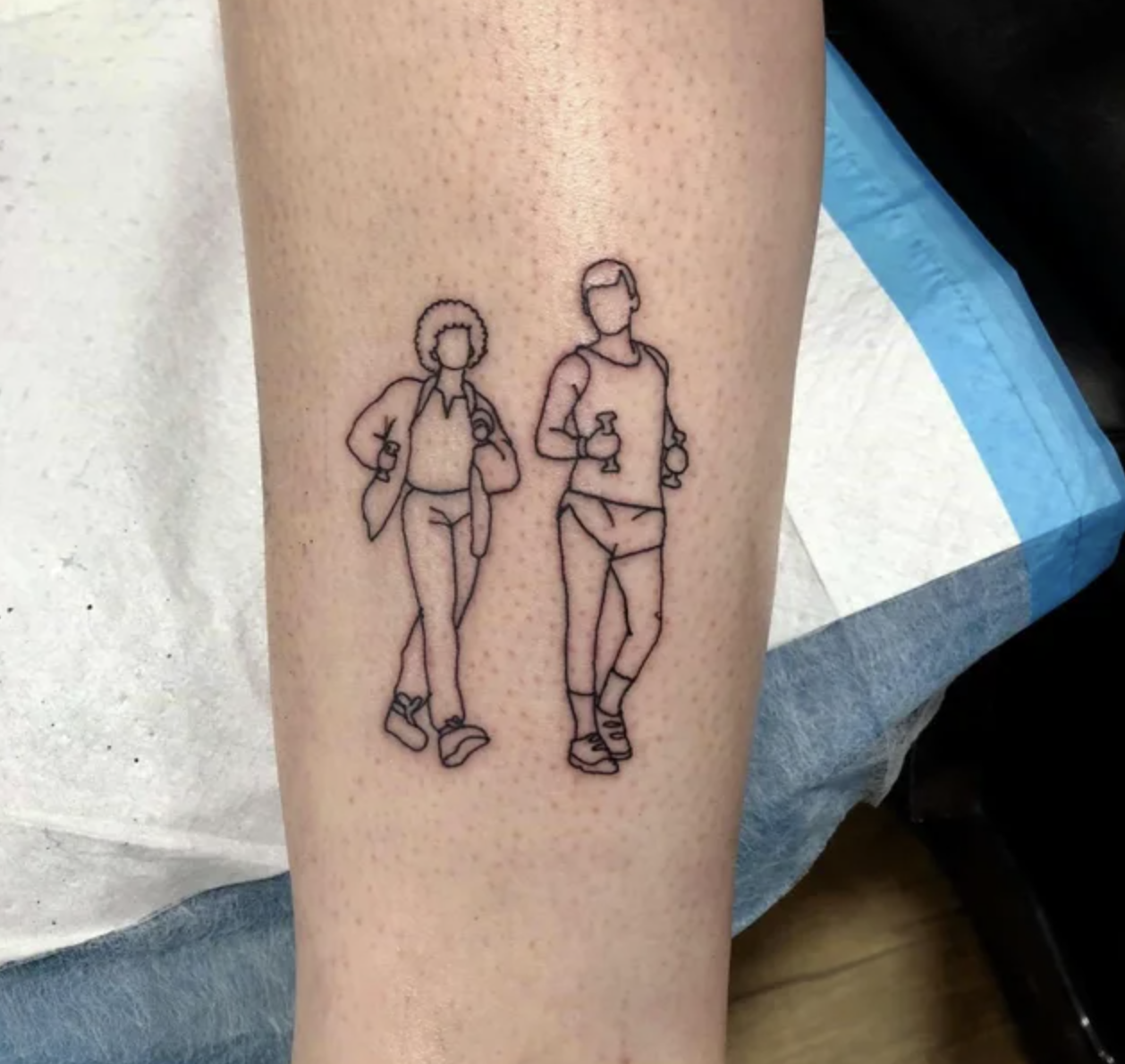 11.
This Melbourne transit map, which I guess could come in handy if you ever get lost and your phone is dead?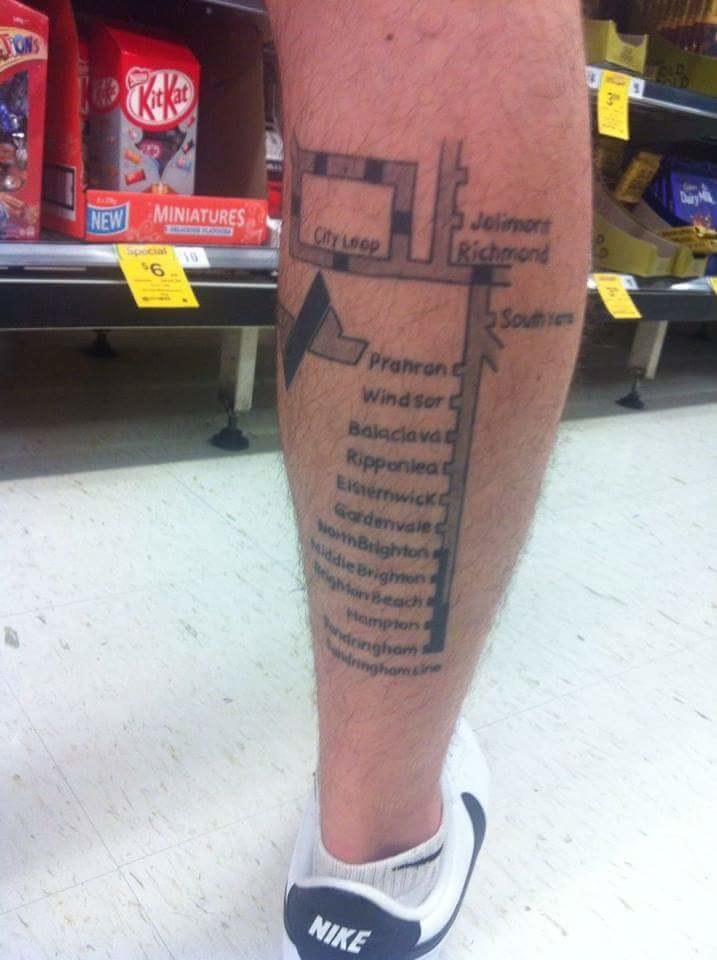 12.
This INCREDIBLY detailed bin chicken having a durry, drinking from the garbage, while wearing hi-vis…does it get more Aussie than that?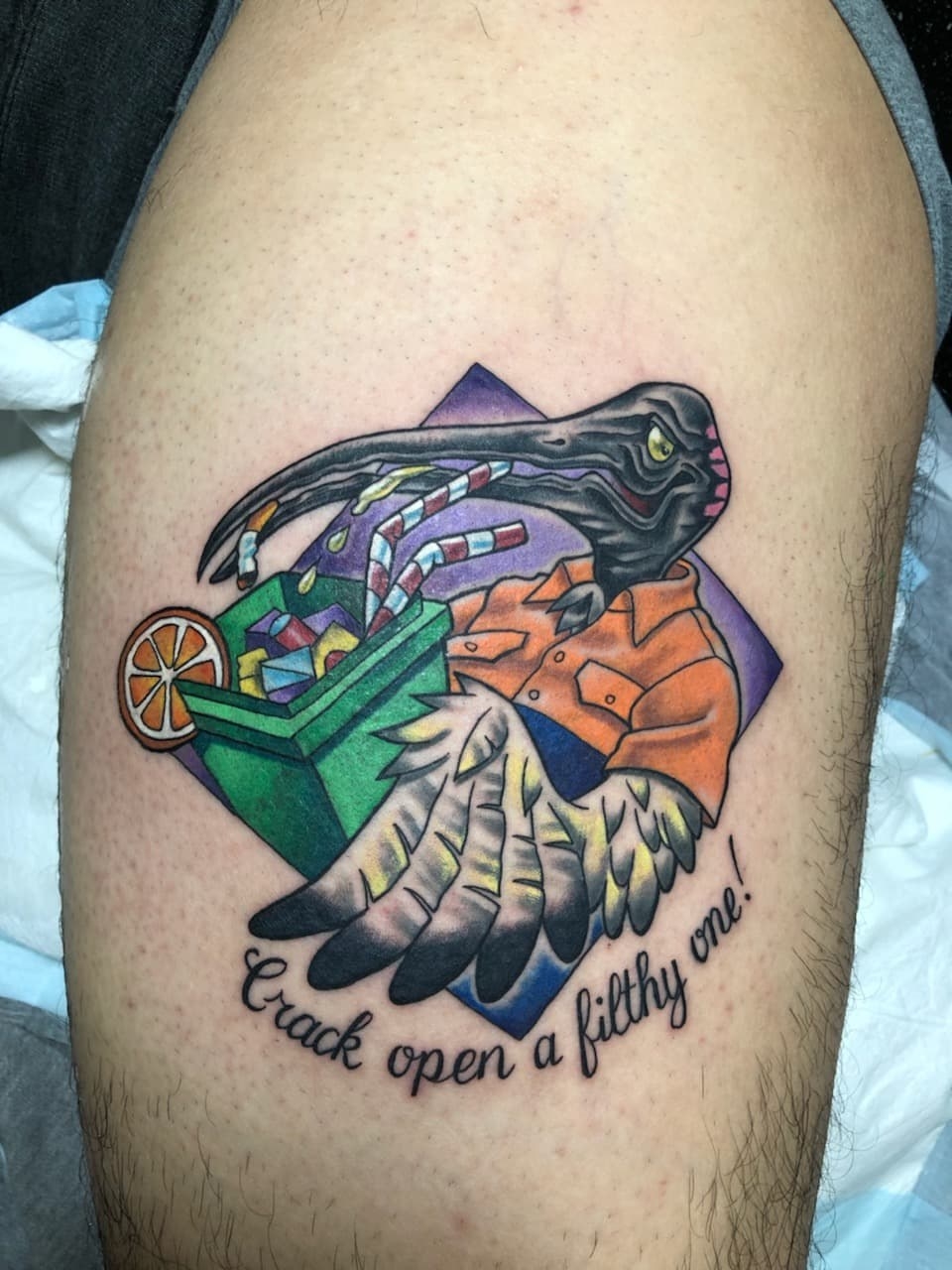 13.
Or perhaps this more understated version is more your speed?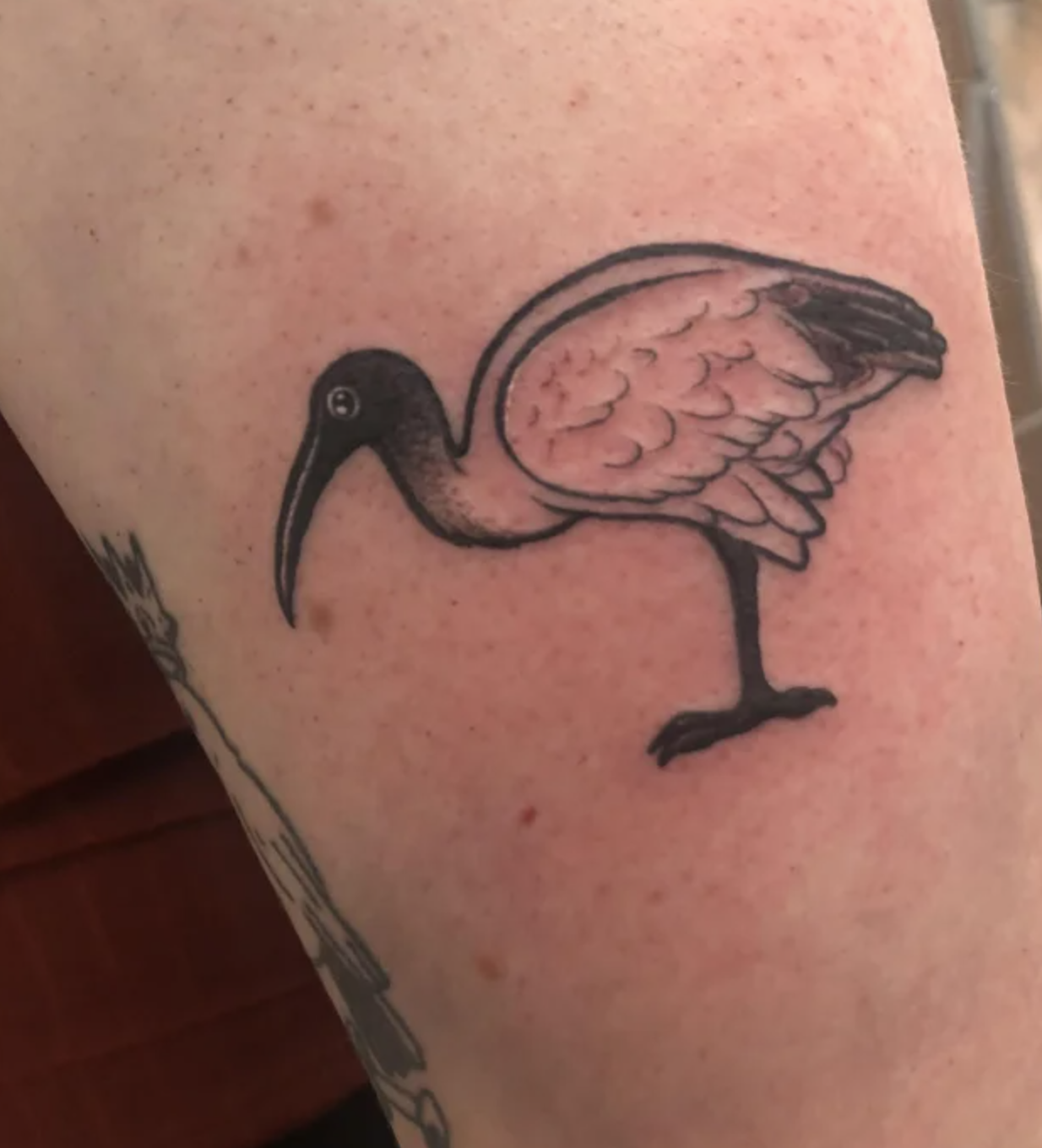 14.
This simple direction that'll keep everyone happy.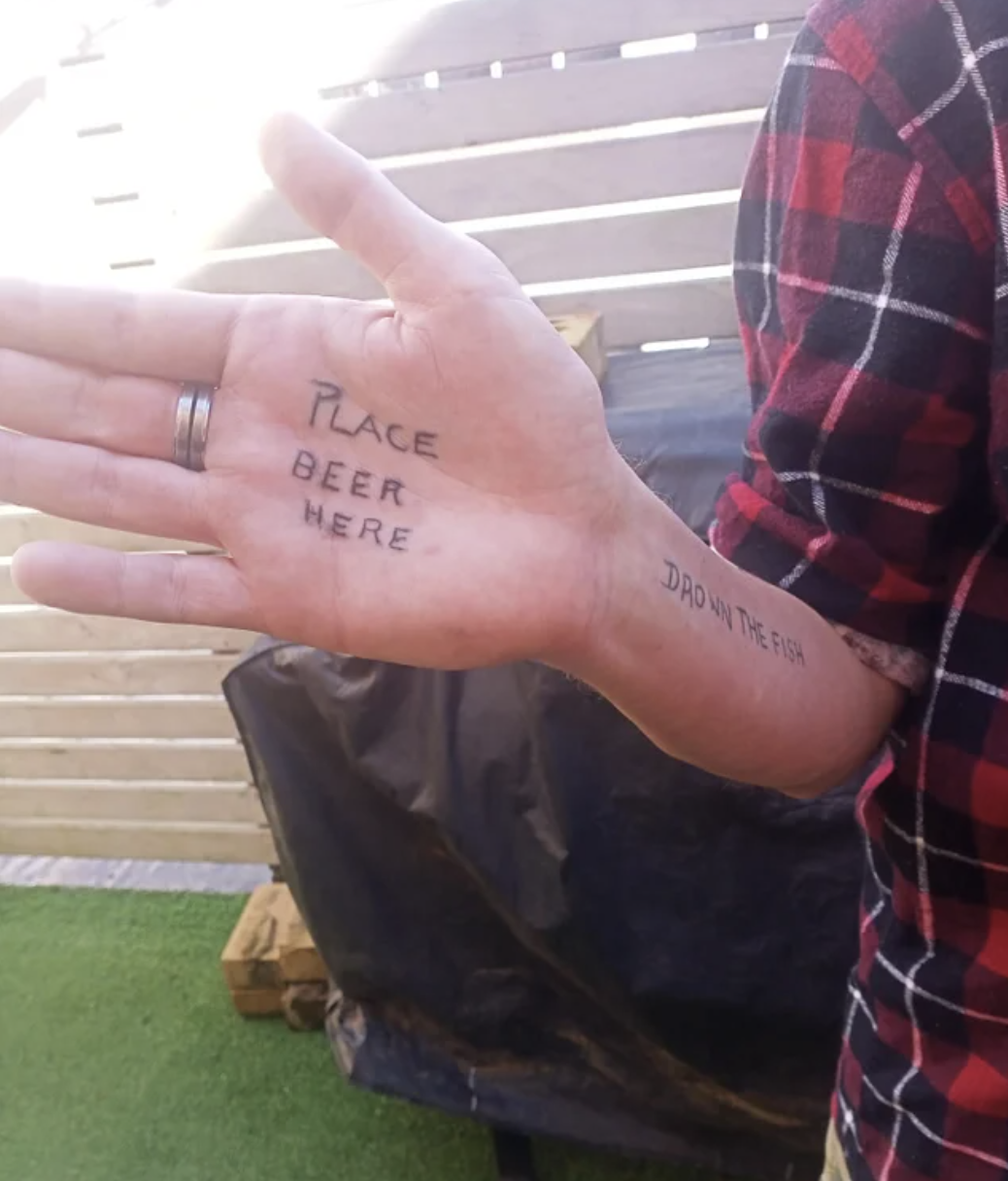 15.
This Bubble-O-Bill Murray.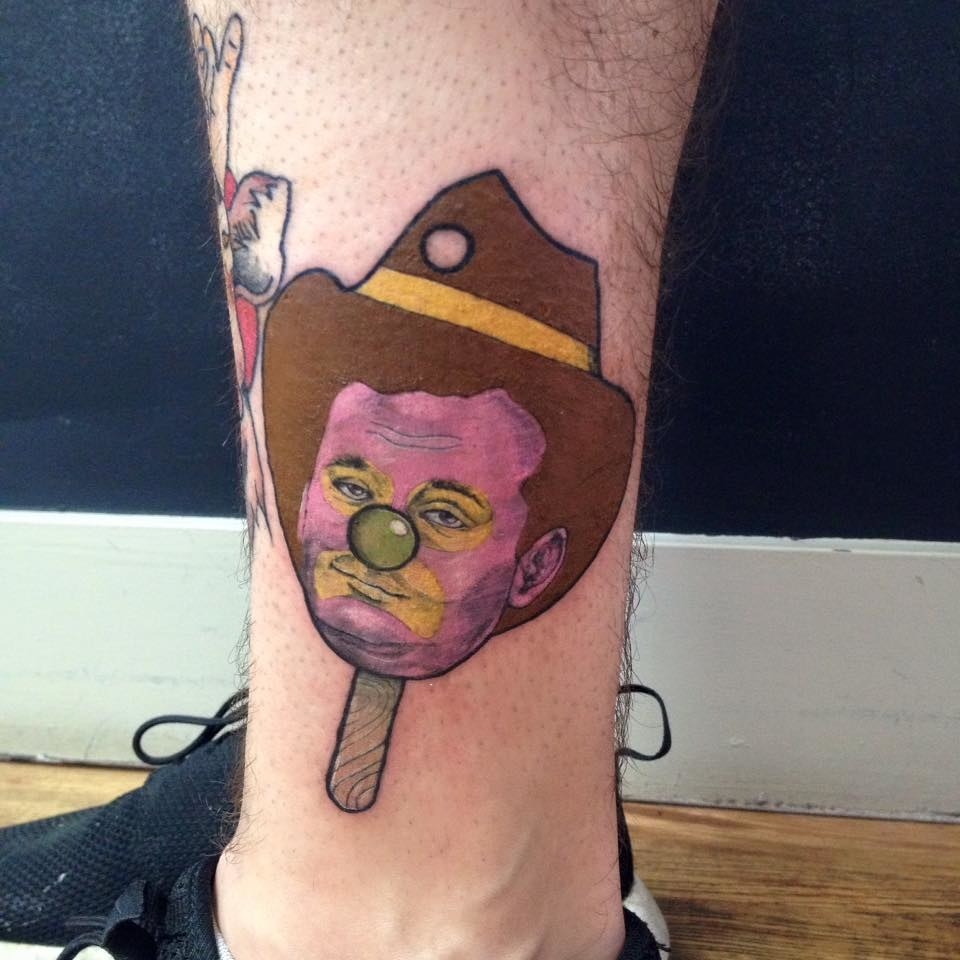 16.
This hyper-realistic cockatoo who is definitely from Queensland.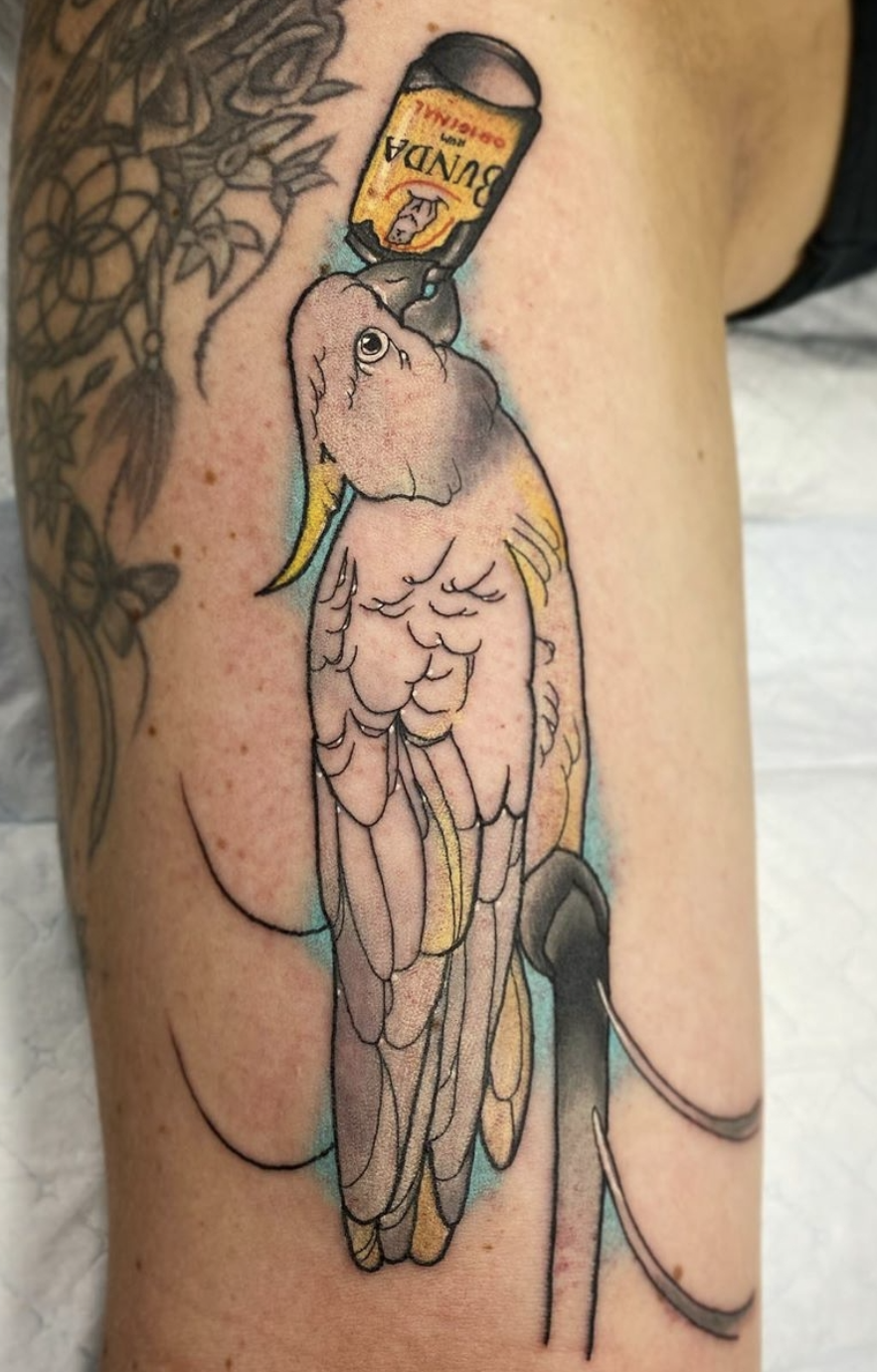 17.
This slice of fairy bread which looks almost too real.
18.
This simple shrine to the finer things in life — football, meat pies, kangaroos and Holden cars.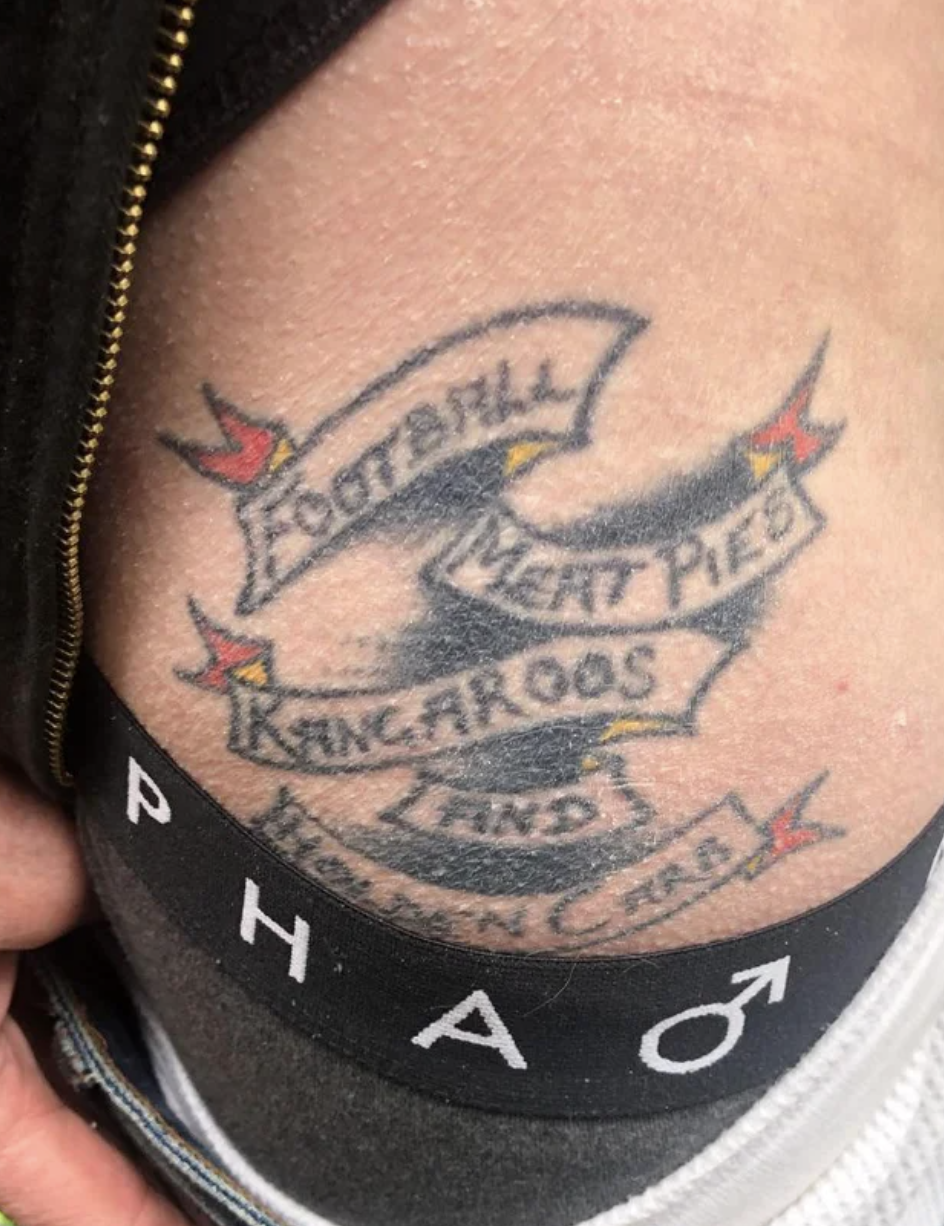 19.
This alarming, but also massively dedicated tribute to Tim Cahill.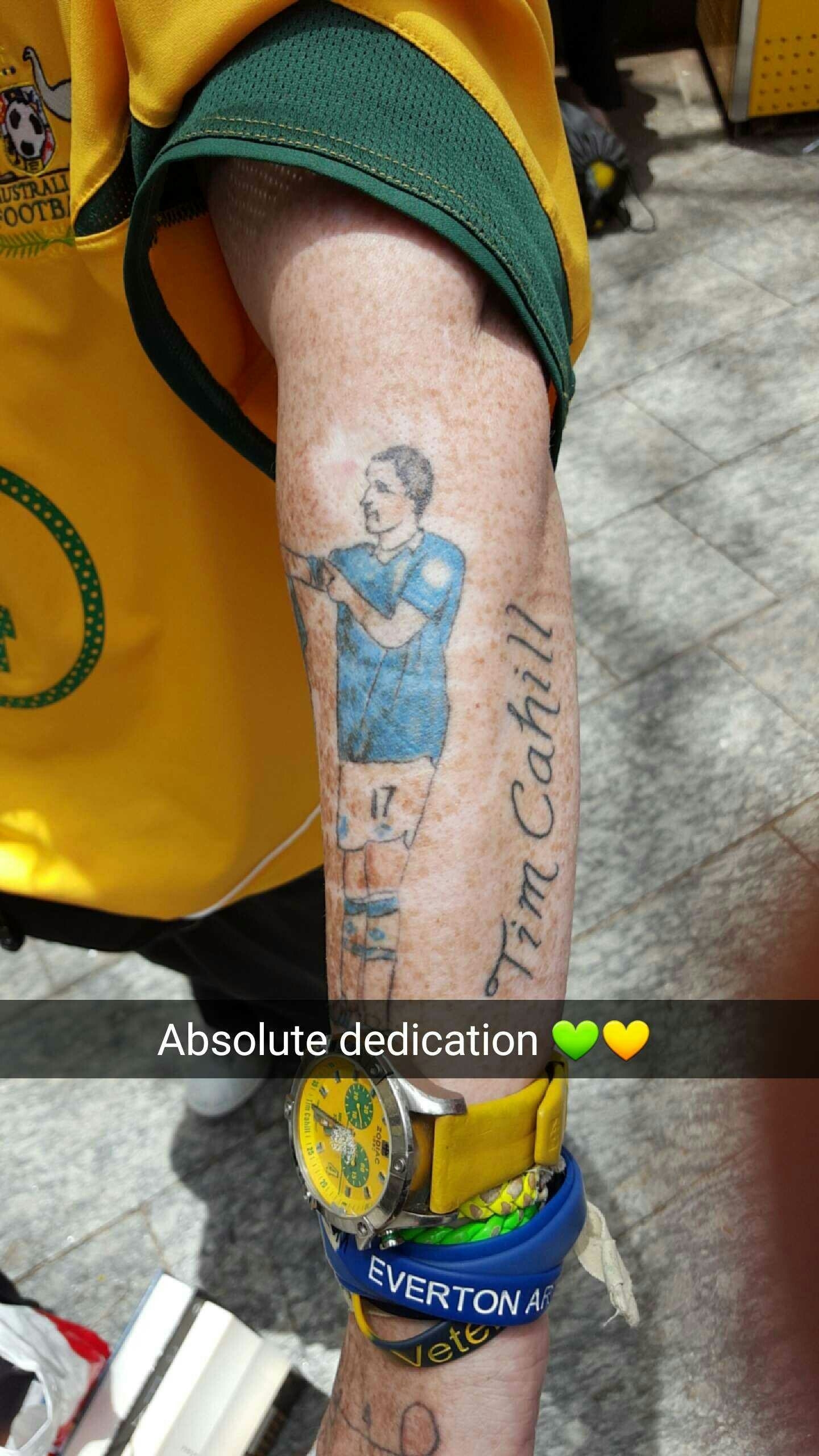 20.
This warning for any foreigners visiting Australia.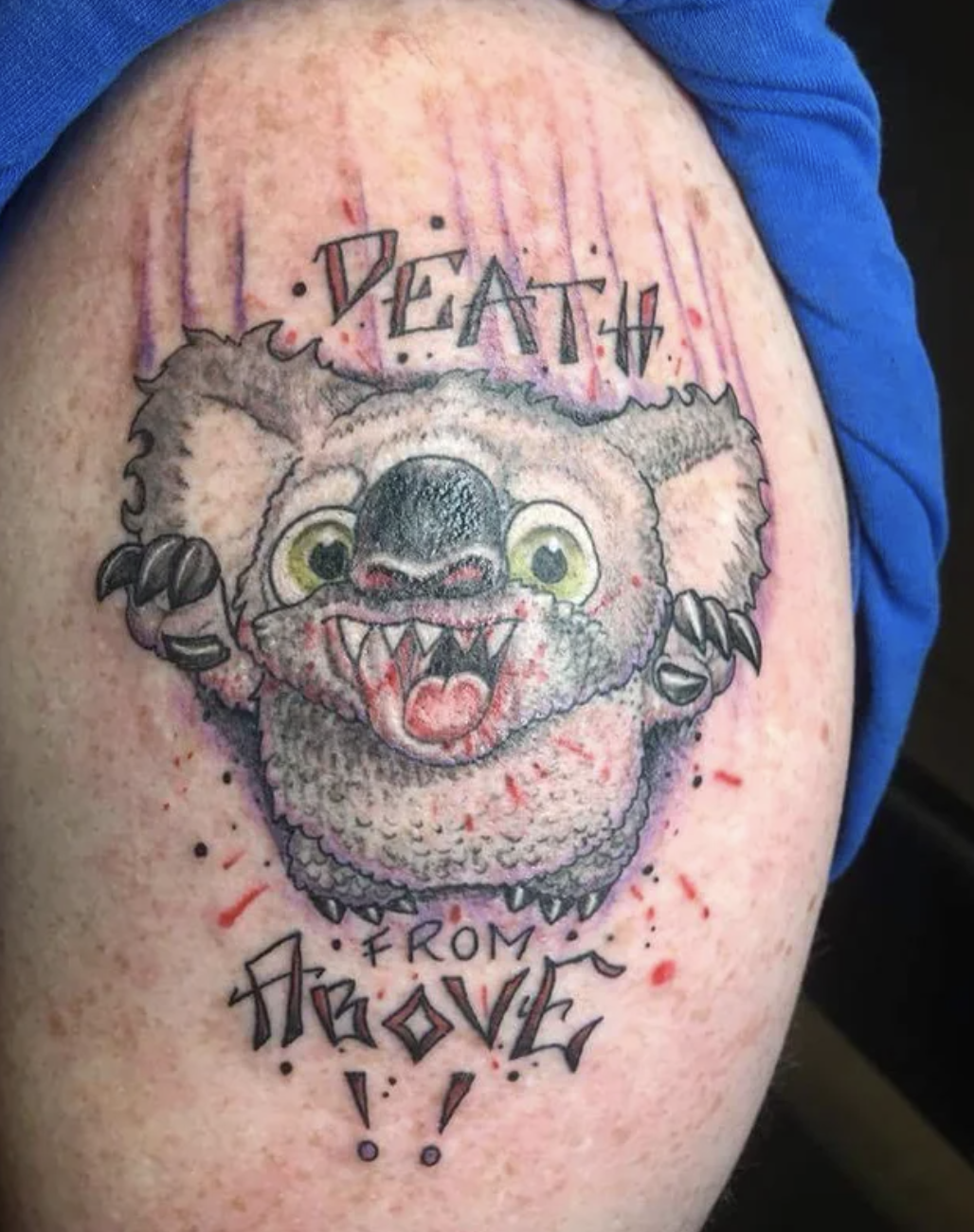 21.
This breakfast of champions, which must have been done before the plain packaging laws.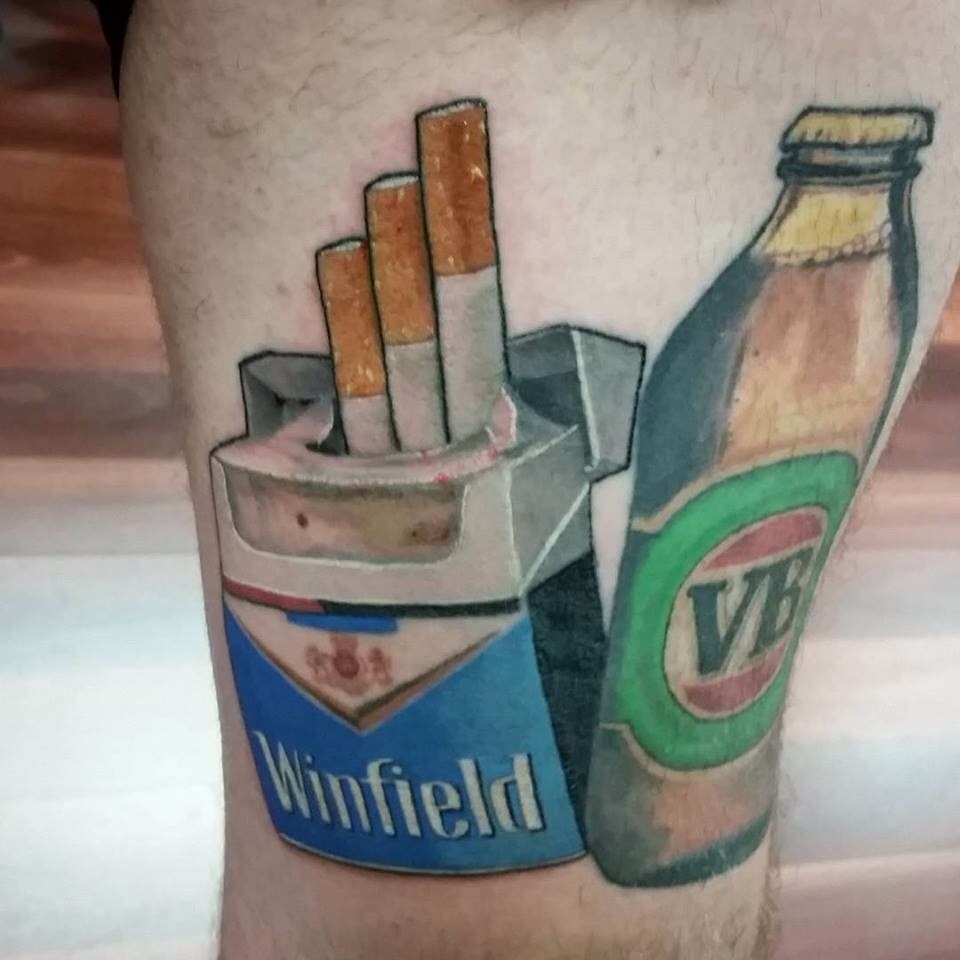 22.
This full-on Aussie sleeve with nods to everything from Ned Kelly to Bundy rum.
23.
This fight scene between two Aussie icons.
24.
And finally, this speed dealer-wearing koala who looks way better in them than Tony Abbott could even dream of.
Have you got a tattoo that belongs in the Aussie hall of fame? Let us know in the comments below!